Company profile
The P.U.S. GmbH (Produktions- und Umweltservice GmbH) was founded in 1998 and employs currently around 100 people. The company's main production site is located in Lauta, in the north of Saxony.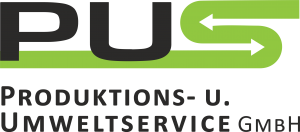 The P.U.S. GmbH is integrated via its shareholders into a group of medium-sized companies that are active in the fields of environmental engineering and technology (water remediation, gas and water purification, remediation of contaminated sites), analytics, development and sales of products for the environmental sector, recycling and building materials.
The P.U.S. GmbH includes the manufacture of products developed in the group of companies for gas cleaning, water cleaning and water body sanitation.
Ferrous sludges, which are produced in water treatment processes, are mainly used as the raw material. In cooperation with the sales partner HeGo Biotec GmbH, the site has been successfully developed into a competence center for the economic use of such sludge.
To provide the iron-containing raw materials, P.U.S. GmbH uses materials from selected water suppliers as well as operates their own extraction facilities. Since 2009, there has been intensive cooperation with the mining operator LEAG for the tratment of alkaline iron hydroxide water at various sites.
In Lauta, the P.U.S. Produktions- und Umweltservice GmbH, operates several plants approved in accordance with the Federal Immission Control Act (BImSchG) for the recycling of materials from water treatment and for the production of chemical products. In 2020, approx. 110,000 t of raw sludge were put to use. This corresponds to a quantity of approx. 9,500 t of pure iron. This iron is freshly precipitated amorphous iron hydroxide, which has highly superior characteristics to ferric oxides, such as a much higher reaction rate and a low content of impurities. The production at different locations ensures a high capability to delvier.