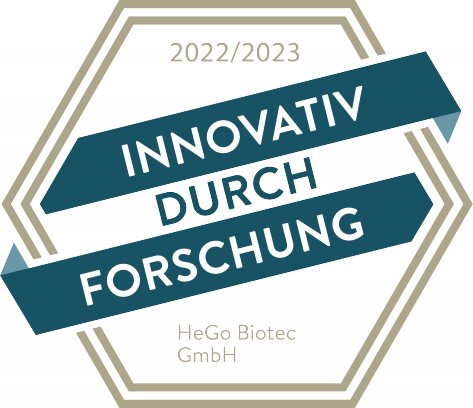 HeGo Biotec GmbH was awardedagain with the quality seal for research and development by the Stifteverband in 2022.
Research activity in cooperation with institutes and research facilities was once again rewarded with the seal of approval for research and development "Innovative through research" from the Stifterverband for Science in Germany.
Awarded are companies that show a special commitment to research and development.
The department Research & Development of HeGo Biotec GmbH works closely with partners at universities and colleges as well as other commercial companies.
Constant product quality assurance serves to optimize and expand our product range.